All change for Scots as new franchises start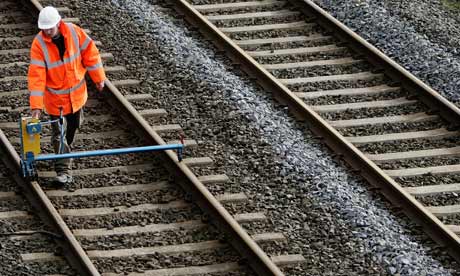 Two new rail franchises have started in Scotland as successors to the FirstGroup contract which was launched more than a decade ago.
The main franchise remains known as ScotRail and is run by Abellio, the international arm of Dutch Railways.
The Caledonian Sleeper services, which have been part of the main ScotRail franchises since 1997, become separate for the first time and are being operated by Serco.
The original ScotRail franchise between 1997 and 2004 was won by National Express Group. First has been granted more than one extension to its contract since it took charge in October 2004, but managing director Steve Montgomery is staying in his post in spite of the change of ownership.
The new franchise is being formally launched at Stirling on Wednesday by Scottish transport minister Derek Mackay, who is promising 'an exciting special offer available to all passengers'. The new ScotRail will also be offering jobseekers free travel to interviews, plus a full month's free travel when they secure a job. Other fare offers will include an expansion of the current Club55 concession to anyone aged 50 or more, while advance fares between any two Scottish cities will start from £5.
ScotRail is the biggest contract awarded by the Scottish Government, and is worth just over £6 billion.
Mr Mackay said: "The Scottish Government was clear that this franchise should be about more than delivering a rail service – it should be an enabler for growth and an important contributor to communities up and down the country.
"Abellio are getting this off to a great start by offering a huge helping hand to those looking for work. More people will now be able to benefit from the ScotRail 55+ concessionary scheme, which will now be available from the age of 50."
Read more at Rail News by Clicking Here
66618 total views, 3 today